WELCOME!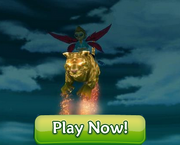 Greetings
Here is your FreeRealms Character Wiki, Feel Free to Hit Contribute and then Add A Page and make one about your Free Realms Character!
Its Simple and Easy!
Other Wikia's?
Any other Wiki, (wikia) is a Copied version. As stated. here on  [[[1]]] It is not allowed to have to.
The other one will be shutdown.
Forums
I'm Epik_Rinny on the offical SOE Free Realms forum.
The Forums is a great place to get information!
Check it out!
Forums: [[[2]]]
Rules and Ban Length
Rules:
1: No Cussing/Swearing on your Characters Page,
2: If you try to bypass "Rule 1" thats a warning, Three Warnings is a IP ban.
3: No Attacking Players on the comments section or on the wiki in general.
4: Have Fun, and be safe on here!
Tip Of the Day!
Don't Post foul language. it will get you banned.
Events~
I Will Host Some Events Such as:
Find and Score
Hide and Seek
Update Trivia.
-At some of the events i will give out Coins, Rare items and Sometimes Futuristic Bike Codes! (On Occasional times)
Event Calender
Calender

| Event 1: Festival of Hearts! | Feburary 14th, 2013 |
| --- | --- |
| TBA | TBA |
| TBA | TBA |
NOTE: Ozzy Soulchampion, Kyle Majecticmeadow and Alec Kerello ARE NOT ALLOWED ON HERE FOR PERSONAL REASONS


; THANK YOU!